MACRON FOOTBALLS FOR DIVISION ONE CLUBS READY FOR PICK UP
The Ghana Football Association (GFA), wishes to inform all Division One League clubs that their Macron training and match footballs are ready for pick up at the GFA secretariat.
All Division One clubs are expected to pick up 20 Macron footballs as they prepare towards the 2020/21 football season.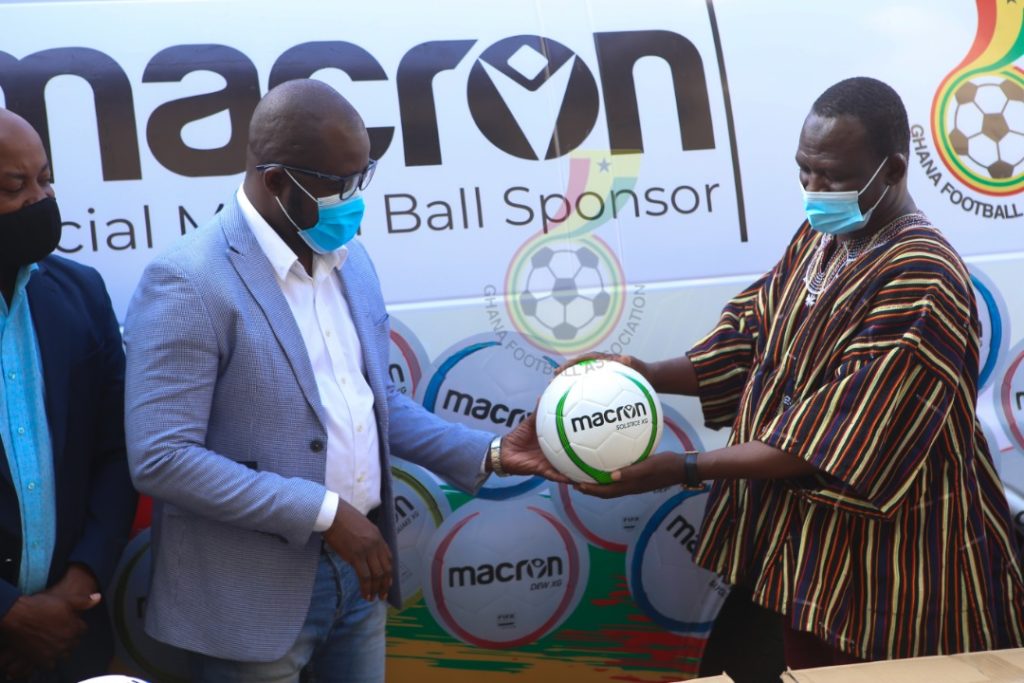 This first batch of footballs are for training purposes and the clubs will each receive 10 match-day footballs before the league kick start.
Representatives of Clubs are to contact logistics manager, Felix Gbafa, at the GFA secretariat during working hours for collection.
The Division One League is schedule to commence in January 2021.
GFA
Website Disclaimer
Sports M R News is not responsible for the reportage or opinions of contributors published on the website. 
Send your news stories to
WhatsApp on +233246347334/+233245850932