CLUB/VENUE MEDIA OFFICERS TO ATTEND TRAINING WORKSHOP ON THURSDAY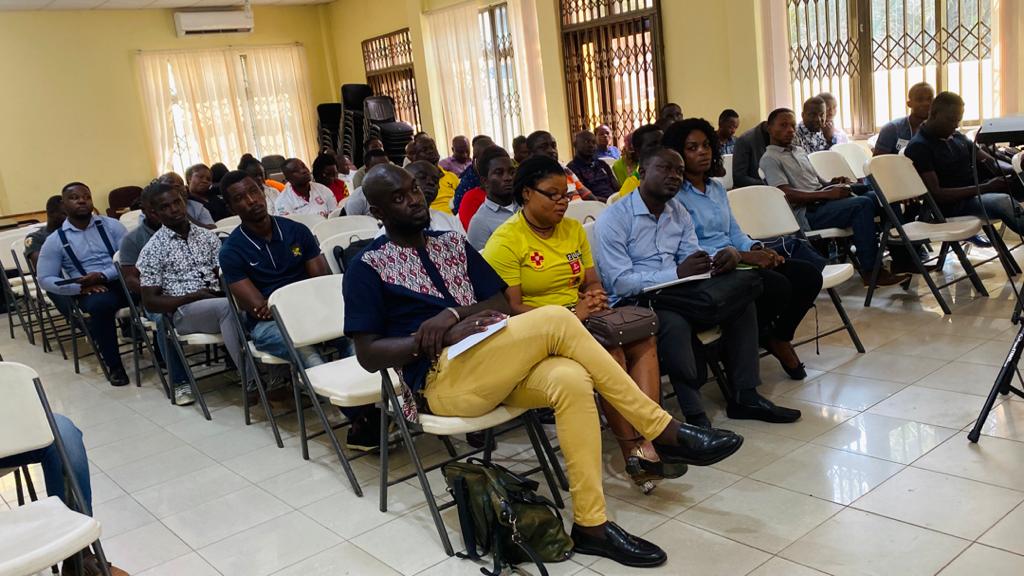 The Ghana Football Association (GFA) will organize workshop for Premier League Club Media Officers (CMOs) and Venue Media Officers (VMOs) on Thursday October 29, at 10am.
All 18 Premier League Club Media Officers are expected to attend the workshop which will be held at the GFA Conference room.
The one-day Workshop is to give the CMOs and VMOs a better understanding of media operations before, during and after Premier League matches.
This will also help the Media Officers to understand the standards for media operations and new media opportunities in promoting their Clubs, Venues and Leagues.
The GFA Integrity Officer will also take the Media Officers through the Association's Zero Tolerance policy on Match Manipulation, Match fixing and Betting.
They will also be briefed on the official channels of reporting any form of match manipulation.
Source: GFA
Website Disclaimer
Sports M R News is not responsible for the reportage or opinions of contributors published on the website. 
Send your news stories to
WhatsApp on +233246347334/+233245850932